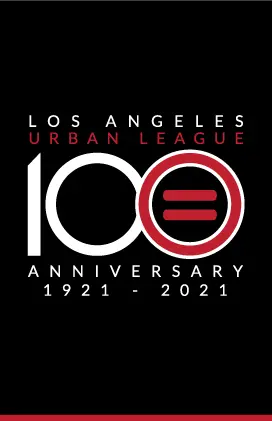 CENTENNIAL NIGHTS
Los Angeles Urban League turned 100 years old this year and they are celebrating in a monumental way.
For 100 years Los Angeles Urban League has served as a powerful advocate for African-Americans and other minorities by ensuring our communities have access to careers with living wages, opportunities to start and grow businesses, and clear pathways to personal and professional growth.
Los Angeles Urban League helps African Americans and others in underserved communities achieve their highest true social parity, economic self- reliance, power, and civil rights. The League promotes economic empowerment through education and job training, housing and community development, workforce development, entrepreneurship, health, and quality of life.
Celebrate 100 years of service with the Los Angeles Urban League. Join us for a memorable evening under the stars at one of Hollywood's most iconic landmarks. Entertainment will be provided by the star of the Emmy Award Winning Mini-Series The Temptations and two-time NAACP Award nominee Terron Brooks. Stay tuned for more information.
WHEN:
THURSDAY, OCTOBER 21
7:00 – 10:00PM
VIP Reception, Red Carpet & Press Arrivals
6:00 – 7:00PM
WHERE:
THE HOLLYWOOD ROOSEVELT ROOFTOP
7000 Hollywood Blvd
Los Angeles, CA 90028