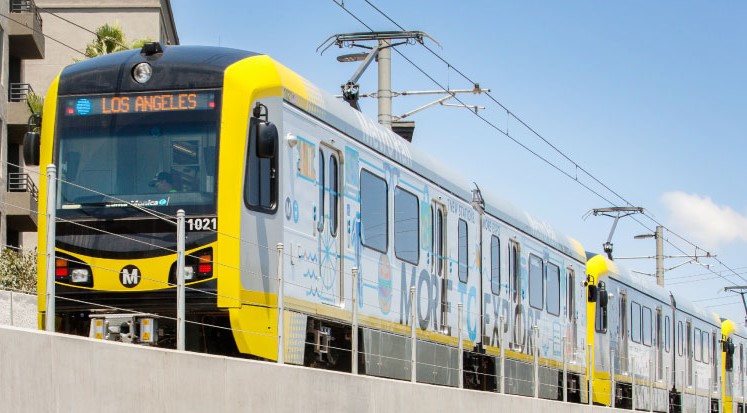 Metro Is Launching a Universal Pass Pilot Program in South LA This Summer
What if you could use the same transit pass to access a bike, scooter, car, train or bus?
L.A. Metro is rolling out a program that will allow users to do just that in South LA starting next summer. The pilot includes a "mobility wallet," an integration with TAP (transit access pass) that enables riders to use the same card to access multiple mobility options in the area.
The pilot — the first to put a "universal basic mobility" (UBM) approach into practice in the city — is being rolled out with the help of the L.A. Department of Transportation (LA DOT), Uber Transit, TAP, BlueLA and Curb Mobility.
L.A. Metro announced the news at a workshop at this year's CoMotion LA conference on technology and transportation. .
The pilot is one of the projects funded through a $7 million grant from the California Air Resources Board and will focus on an area roughly bounded by Crenshaw and Alameda and Florence and the 10 in South LA.